The Gencon – Boy Oh Boy we love this product.
So much so, Jo has worked with Gencon.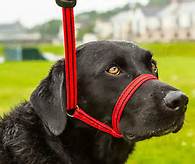 We have a trial lead and a head collar in the shop that you can try before you buy.  We will show you how it fits and you can then have a walk about with it so you can see for yourself.  We use these leads on our dogs.  They are brilliant.   See the video.
We have many training aids in the shop.  Jo can assist you and advise you on all types of training and Canine behaviour.   This is a free service in the shop.  Should you need a home visit, there maybe a small charge.   Please feel free to telephone or pop in to have a chat.  We are only too happy to help.